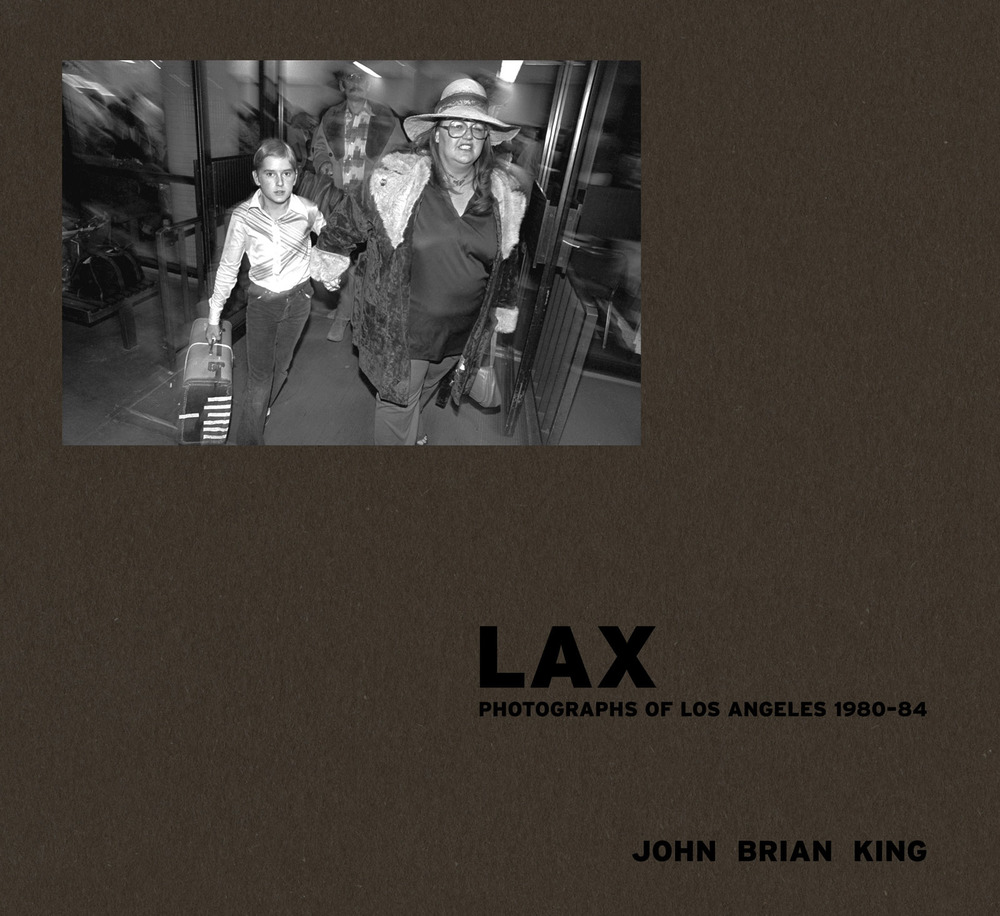 Store
LAX: Photographs of Los Angeles 1980-84 by John Brian King
24 cm x 22 cm softcover, 132 pages (117 black & white photos), limited number of copies, afterword by the photographer in English, German, French, Spanish, and Italian. Printed in Italy. Free domestic shipping.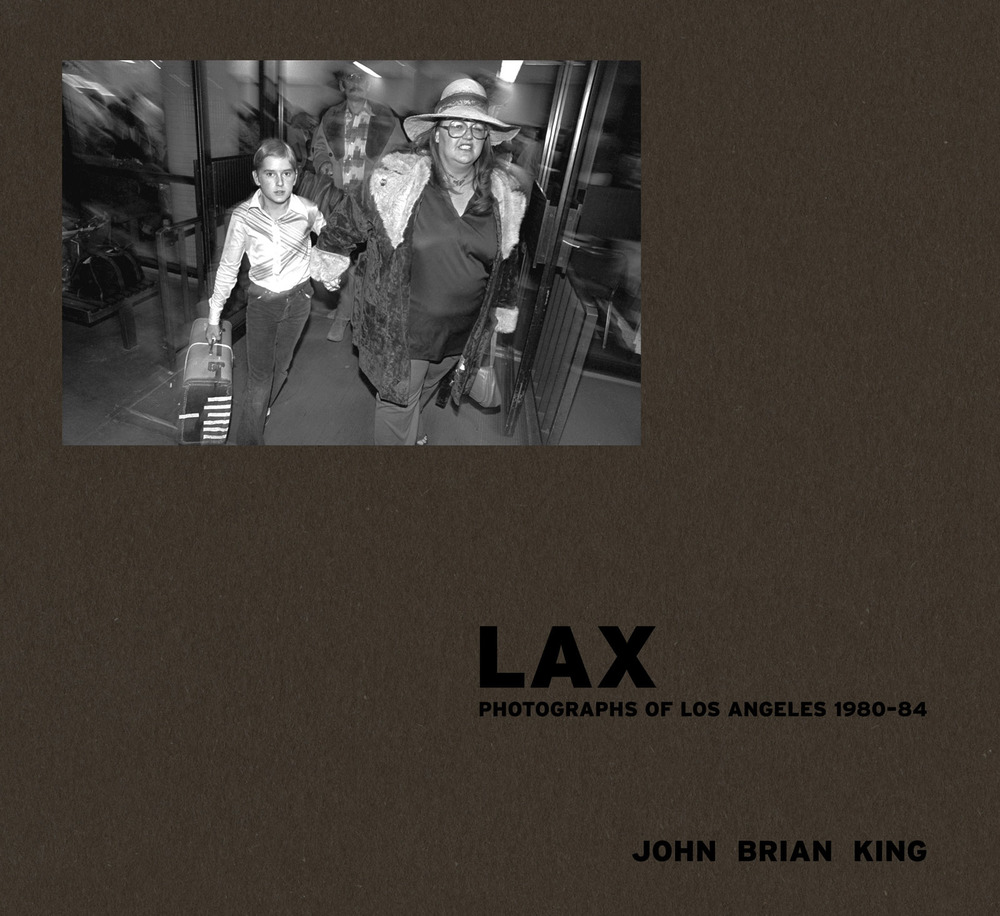 Additional Info
"Newly uncovered, these shots form a porthole into a long-gone era; the LA of old school Hollywood glamour is invisible here, concealed by the clamor of everyday life". — AnOther Magazine
LAX is comprised of two series of black-and-white images of a metropolis that has now vanished.
In the first series, "LAX" (62 photos, 35mm black-and-white film), photographer John Brian King engaged in street-style photography in one of the city's most charged places: Los Angeles International Airport. Harried travelers, uniformed employees, and vacationers appear angered by the flash of King's camera, too bored to care, or all-too-confident in this post-industrial setting. King's series would be impossible today, as it exposes the uncomfortable chaos of airport existence before an era of obligatory surveillance.
In the second series, "LA" (55 photos, 6x7cm black-and-white film), King photographed a city at night devoid of people. The photographs have an evidentiary quality: bizarre debris are framed in the center, isolated by a high-intensity flash. King captured these artifacts – from Sunset Strip nightclub posters to archaic ATMs to beautiful Hollywood Art Deco statues – with a blunt, direct aesthetic.
The black-and-white film negatives of LAX remained in a box for thirty years; they have now reemerged as the unsettling traces of 1980s Los Angeles.
Featured in the Los Angeles Times, L'Oeil de la Photographie, Slate, Impose Magazine, The Huffington Post, and more.
John Brian King is a Los Angeles native who graduated with a degree in photography from the California Institute of the Arts. He designed the film titles for over thirty films, including Boogie Nights, Punch-Drunk Love and The Ring. Most recently, he wrote and directed the feature film Redlands, an examination of creativity and horror in relation to photography.