Broken Ground
by Ana Catarina Pinho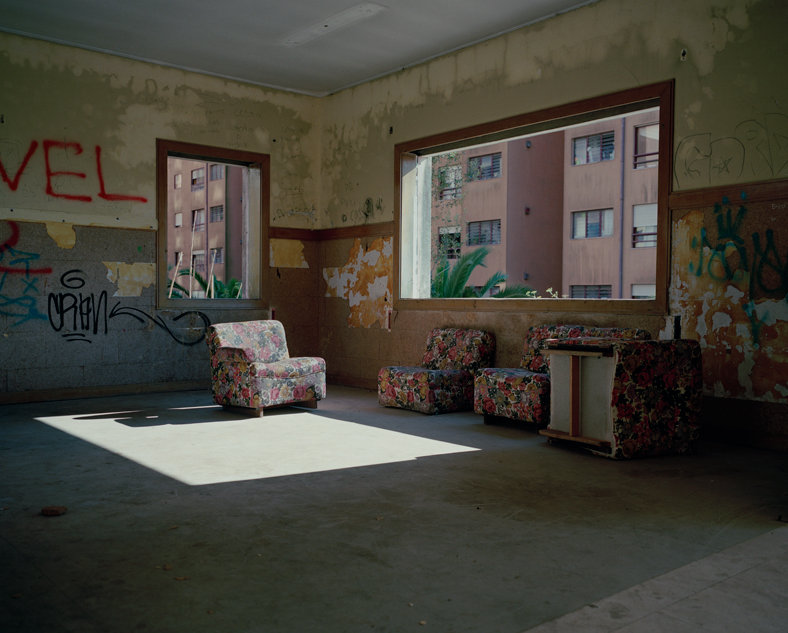 Ana Catarina Pinho: "Broken Ground" is a particular landscape developed in the periphery of urban spaces, where a different kind of interaction between man and space is visible.
The idea of borderline and of observing the social and visual differences connected to urban space were the focus of this series, which highlights landscapes and interactions between people and the places they inhabit. The "borderline" is conceived as something directly connected to people and to how their thoughts and behavior about territory and possession lead to separation, misunderstanding, and conflict.
In "Broken Ground," we perceive an intent to unveil certain contemporary social issues and contradictions, relating them to architecture and urban space, putting people—with their expectations and emotions—at the core of the series.
Images of diverse suburban areas belonging to Portugal and Turkey are merged, creating a fictional place that calls attention to the similarities of situations and people of different cultures, showing at the same time the psychological and spatial border that divides people and spaces in many of our contemporary territories.
Ana Catarina Pinho (b. 1983, PT) has a background in Fine Arts and Documentary Photography and Cinema, and she is a practitioner and researcher in photography. Her work has been published and exhibited internationally. In addition, she collaborated as a lecturer in the University of Coimbra and the Polytechnic Institute of Porto, and she is currently an FCT research fellow, developing a Ph.D. within the European Centre of Documentary Research at the University of South Wales. She is the founding editor of ARCHIVO, a photography and documentary research platform, which she has coordinated since 2012. Visit her website here.